Toybox by me and Sam is out for iPhone. It's a game about doing 2 things at once.
Oh cool! The Guardian liked it, not sure how that happened. Also it won 'Best Art in a Game' and was a finalist for 'Best Australian Game' at the 2012 Freeplay awards.
You can download it here.
The actual game looks a bit like this: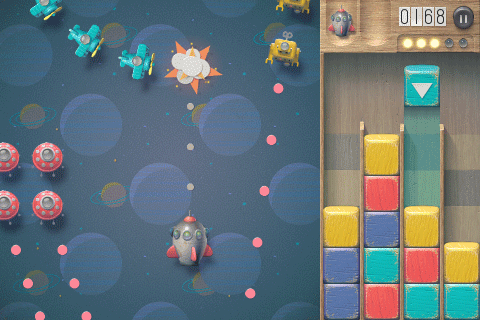 There's a Toybox site and we made a blog too.