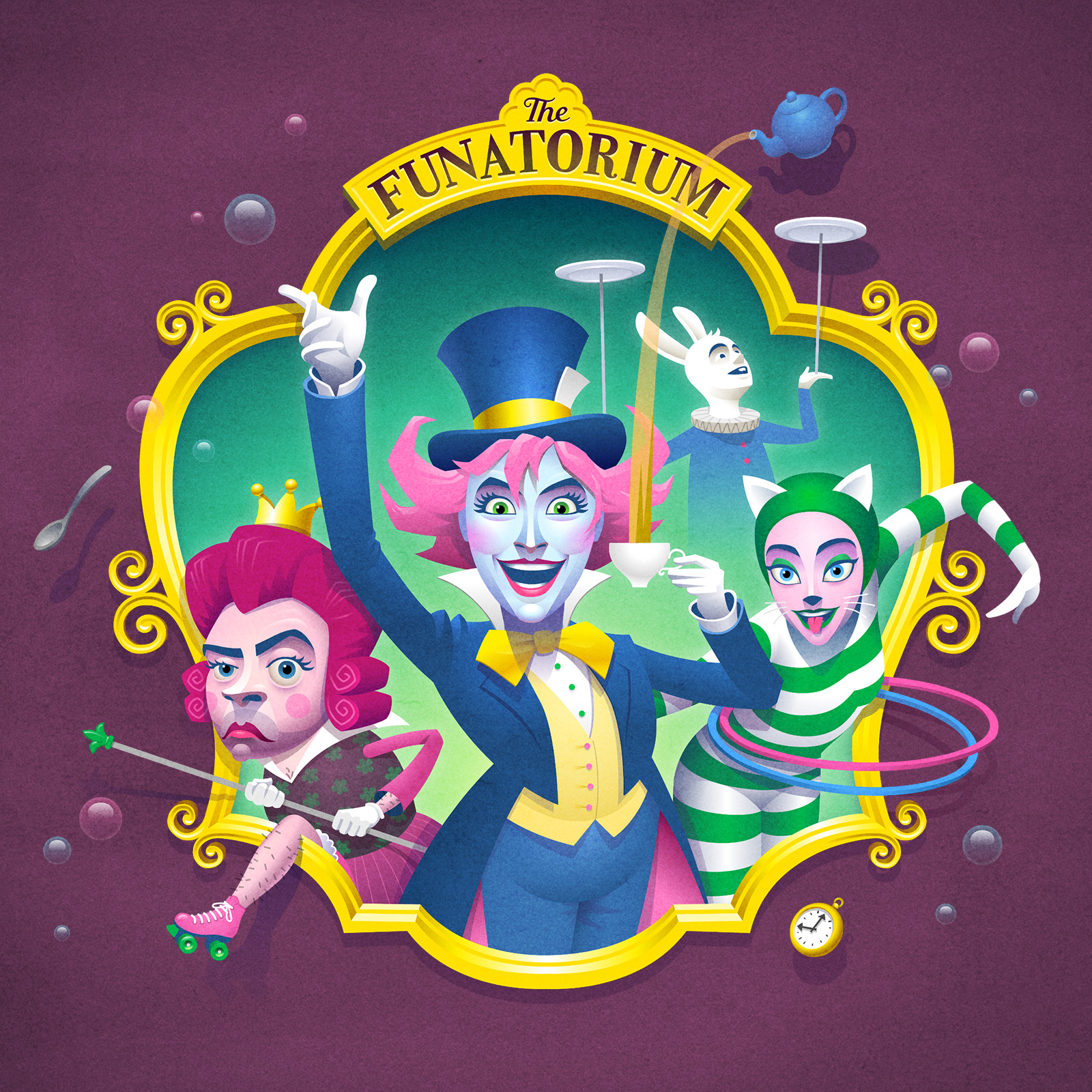 This is the promo art for an Alice in Wonderland-themed kids' circus and cabaret show at the Sydney Opera House.
I was quite happy to be asked to draw something in a different style than the usual Dumb Ways to Die. I'm pleased with how the guy on the left turned out, but a bit less so the cat lady on the right somehow, and I'm embarrassed that it ended up quite close to one of the references.
The illustration was drawn in Flash then a bit of texture plonked on top in Photoshop.